News Link • Robots and Artificial Intelligence • 2019-08-22
The announcement said the delivery robots have already arrived at the University of Pittsburgh in Pennsylvania, in preparation for the fall semester. Purdue University in West Lafayette, Indiana, will receive robots on Sept. 9 and an additional 98 university campuses by late 2H21.
"An entire generation of university students are growing up in a world where they expect to receive a delivery from a robot after a few taps on their smartphone. The reception to our service both on campuses and in neighborhoods has been phenomenal. Our customers appreciate how we make their lives easier and give them back the gift of time," said Lex Bayer, CEO of Starship.
In the coming weeks, students at the University of Pittsburgh will be able to order their favorite food and drinks from Einstein Bros. Bagels and Common Grounds via delivery robots to any set location they want, in the proximity of the campus. Students, according to the release, can use their meal plan points to pay for food and delivery charges.
Not too long ago, Starship started a pilot delivery program at George Mason University (Fairfax, VA) and Northern Arizona University (Flagstaff, AZ). Since the tests, students at both campuses have fallen in love with the robots. The company said they had to increase robots in both schools to stay with demand.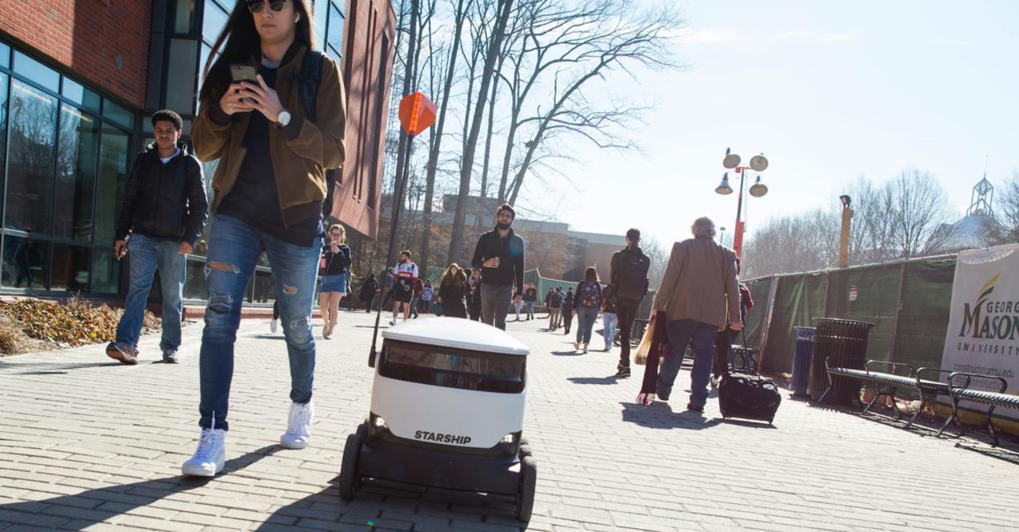 When the expansion to all 100 campuses by 2H21 is completed, the company expects to have the delivery service readily available to more than one million students.