News Link • Robots and Artificial Intelligence • 2021-02-22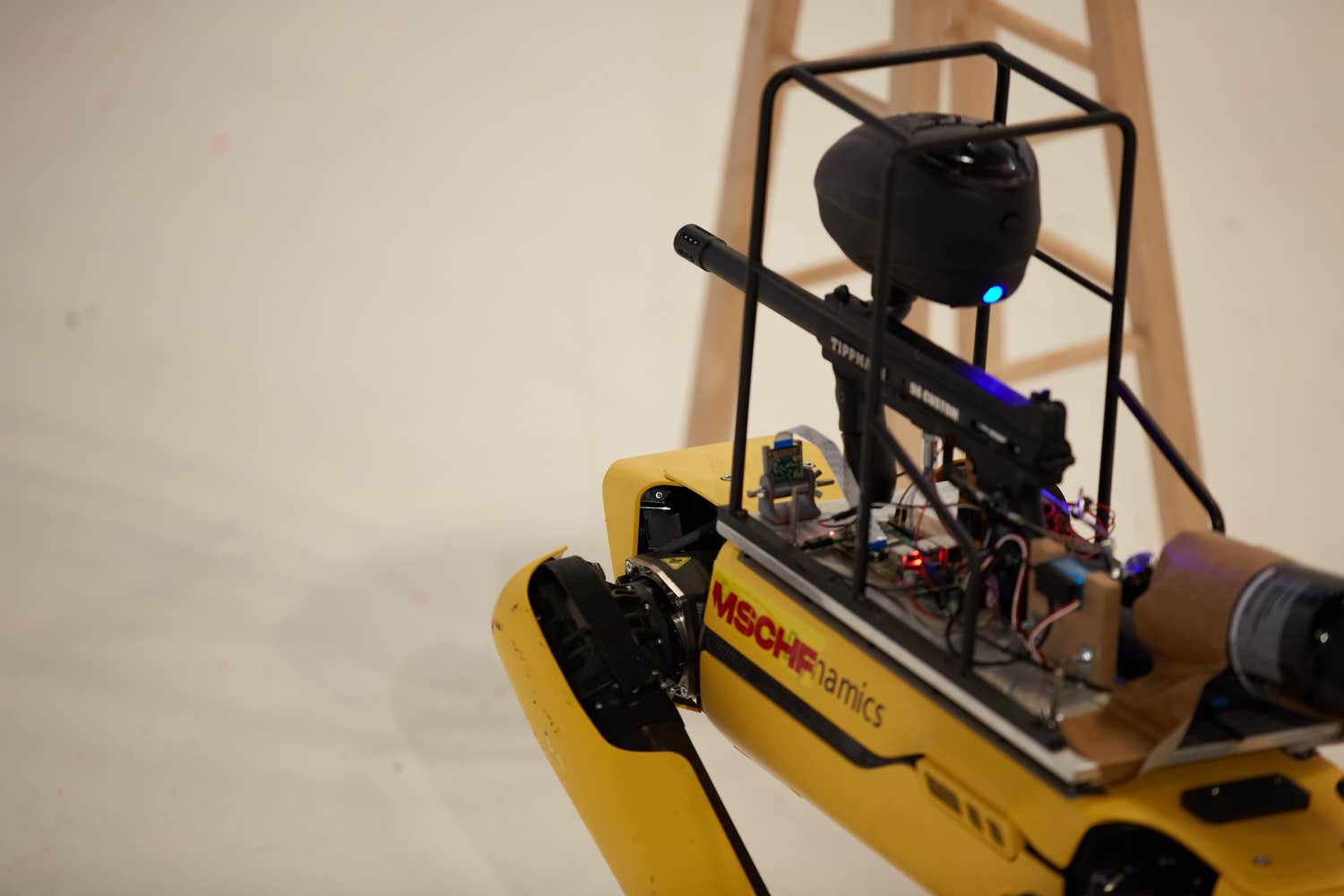 The internet will get a chance to remotely control one of Boston Dynamics' $75,000 "Spot" robots this week thanks to a mysterious startup company. Not only that, the robot will even come equipped with a paintball gun for added mayhem.
The campaign, dubbed "Spot's Rampage," is the brainchild of MSCHF, a New York-based company know for its outrageous publicity stunts and product drops.
MSCHF has repeatedly made headlines for offering up bizarre one-of-a-kind items including holy water-filled sneakers and toaster-shaped bathbombs. No two campaigns from the company are ever alike, and its latest effort may be the most over-the-top to date.
On Wednesday at 1pm ET, MSCHF will unleash Spot inside a small art gallery at its headquarters in Brooklyn. Users who visit the campaign's website will get a chance to commandeer Spot for two minutes before another user somewhere in the world takes over.