News Link • Science, Medicine and Technology • 2019-01-24
Aston Martin has been manufacturing and racing petrol sportscars for well over a century. It was not until 2017 at the 2018 Frankfurt Motor Show, the British automaker revealed the Rapide E, an all-electric version of the Rapide sports sedan, would head into production in the fourth quarter of 2019. Raipde E is expected to rival Porsche's upcoming Taycan electric saloon and could be an alternative to the Tesla Model S.
The Rapide E is a version of the automaker's 4-seater, high-performance sports sedan, the Rapide. But instead of a V-12 engine under the hood, it has a battery pack connected to electric motors at the rear wheels.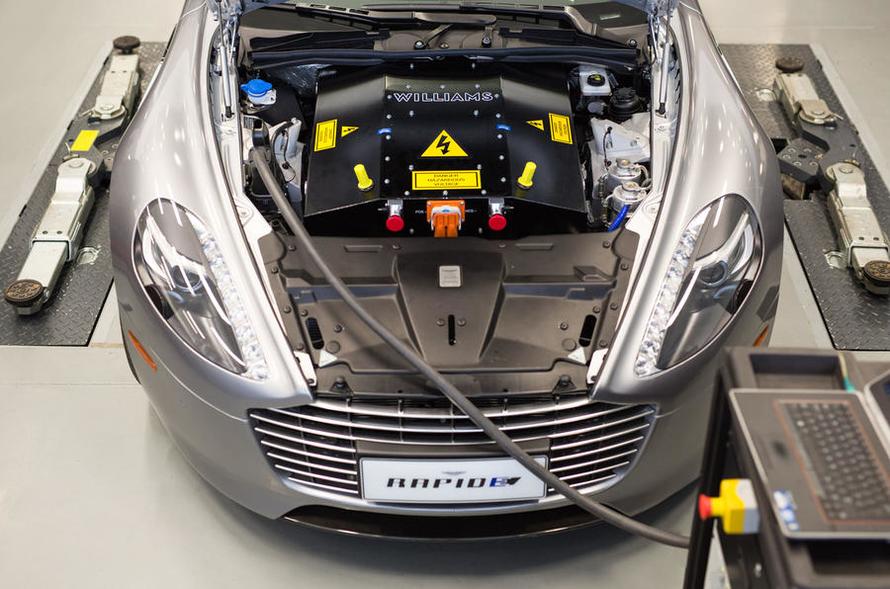 Though this is only a pre-production prototype, and thus not hosting full product specifications, the electric car is expected to debut in the second half of 2019 with performance capabilities that will rival the Rapide.
The pre-production prototype was designed and built with support from Williams Advanced Engineering, a British firm that has extensive expertise in petrol/battery hybrid powertrain for Formula E racing supercars. Williams is expected to aide the auto manufacturer in battery technology development, but at some point, Aston Martin will have its proprietary system, which it will produce in house.